February 28, 2022 — The Ford Charge Station Pro, which is the foundation of Ford's Intelligent Backup Power used with the upcoming F-150 Lightning in the event of a power outage, has been priced at $1,310.
The 80-amp Ford Charge Station Pro is a bi-directional charger which when integrated with the Home Integration System and the F-150® Lightning™ can power your home during an outage for up to 3 days according to Ford. F-150 Lightning owners will need to work with Sunrun (or other installer) to install and enable the Ford Intelligent Backup Power. 
The Charge Station Pro is weather-proof, Bluetooth®-enabled, Wi-Fi-capable and comes with a 25-foot cord and charge coupler. According to Ford, the Charge Station Pro can add 30 miles per charging hour for the F-150 Lightning Extended Range and 19 miles per charging hour for the F-150 Standard Range.
Pricing on the Home Integration System and Sunrun installation costs are not yet available. The combination of the F-150 Lightning and Charge Station Pro alone will not enable "vehicle-to-home" (V2H) power, but will also require a DC to AC inverter and grid shutoff the disconnects your home's electric system from the grid.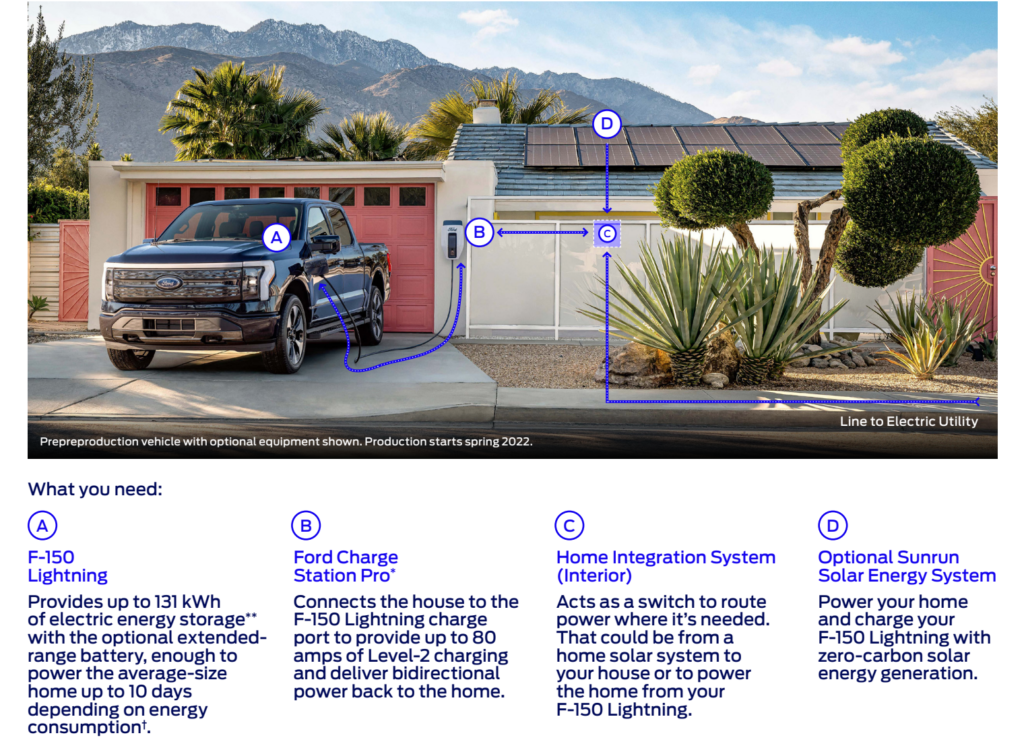 Visit the Ford website for more information on the Charge Station Pro or Intelligent Backup Power.