Tritium, a global provider of direct current (DC) fast chargers for electric vehicles (EVs), has announced that it is taking orders for its first product offering for the National Electric Vehicle Infrastructure (NEVI) Formula Program.

The product consists of four of Tritium's 150 kW PKM150 charging pedestals and two power rectifiers which delivers 150kW of power to four EVs simultaneously. The NEVI program was established by President Biden and provides $5 billion over five years to help build a national network of DC fast chargers. Each state, Washington DC, and Puerto Rico have received grants as part of the program. Tritium's NEVI charging system is designed to help EV charging site operators meet the NEVI program's uptime needs.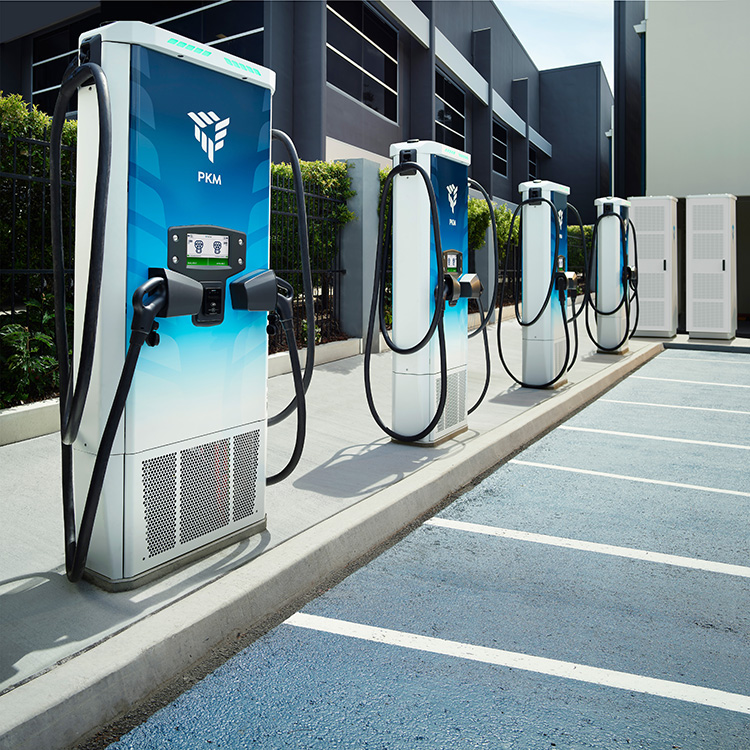 Tritium's first NEVI product is expected to achieve the FHWA's Build America, Buy America Act waiver milestones, which includes two phases announced by the FHWA last month. First, starting March 23, 2023, manufacturers were required to conduct final assembly and all manufacturing processes for any iron or steel charger enclosures or housing in the United States. By July 2024, manufacturers must also domestically source at least 55% of the cost of components used in charging equipment.
Our industry-leading Lebanon, Tennessee factory is home of production for the Tritium NEVI system. We have aggressive plans to employ more than 750 people to build fast chargers to meet rapidly growing demand for NEVI in the US, while supporting demand around the world. Tritium's factory has been producing our modular fast chargers since July 2022.

Source: Tritium