Circle K, a global convenience store and fuel retailer, opened its latest EV charging site in Wytheville, Virginia, its first equipped with ABB E-mobility's U.S. manufactured Terra 184 DC fast chargers.
ABB E-mobility's Terra 184 "all in one" EV chargers were the first to roll off the production line at the company's South Carolina manufacturing operations and are ENERGY STAR certified. The Terra 184, which provides up to 180 kW power to drivers, complies with the National Electric Vehicle Infrastructure (NEVI) and Federal Highway Administration's (FHWA) Buy America Act regulations.
The Wytheville Circle K is the latest of 200 announced EV charging sites across North America, which Circle K's parent company, Alimentation Couche-Tard Inc., plans to introduce by 2024. With more than 1,400 fast chargers available at 300 locations in Norway, Sweden and Denmark, Circle K is already a leader in public EV charging services in Europe.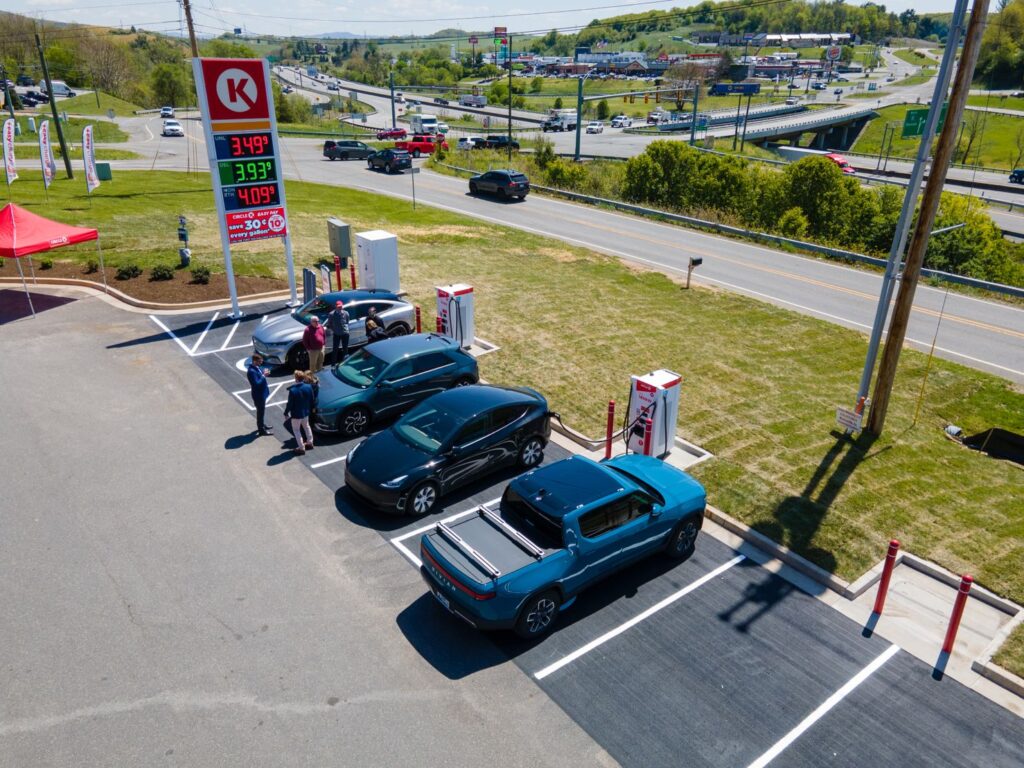 "With demonstrated experience in EV charging in our European markets and a coast-to-coast network of well-located stores here in the U.S., we are well positioned to participate in the accelerated growth of EV charging infrastructure across the country and meet the evolving needs of our customers," said Snorre Skeie, Director of E-Mobility, North America, for Circle K.
According to a LinkedIn post, the Circle K team worked with several partners to bring this location from site selection to commissioning in its shortest time frame to date. Organizations on the team included ABB E-mobility (chargers), EnviroSpark Energy Solutions (design/engineering and construction), Lincoln Electric Products Co., Inc. (distribution cabinet / switchgear), Appalachian Power (utility) and the local Coastal Carolinas Circle K business unit team.